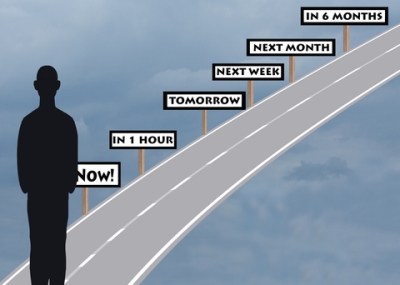 How Executives can get the Team on Board with Effective Change Management
You've put a lot of research into selecting the right service management system to meet your business needs. Now, how do you ensure a smooth transition? Use these steps to get your team on board for a successful implementation.
Most executives don't wake up one day and say, "hmm…I think I'll start shopping for service software today." An event, inefficiency, or need for competitive advantage triggers an "aha" moment resulting in the realization that you need to stop conducting business the way it's always been done and start searching for a solution.

Maybe you aren't able to get the reporting you need when you need it; maybe invoicing isn't being processed timely enough; maybe technicians are still using archaic paper processes. Competition is on the ball and new technology can be a game changer in helping to solve these inefficiencies.

Whatever the impetus, executives see the switch to service management software as a business decision and one they don't take lightly. It's an investment, so often times they seek advice from other executives, look to outside consulting resources and even research on their own to get the advice they need to make a wise decision.

Once all this work is done and the decision is made, the implementation project begins and success is defined. Smooth sailing ahead! …or is it?

Initiating a Service Management Software Project: Problems from the Executive's Chair

Once you choose a system, you want to move full steam ahead. You're confident with your decision and you've chosen a system that will solve the business problems that were affecting the bottom line. But is your service team of managers, back office workers, and technicians on the same page? If not, you may be in trouble.

The team in the service department is the end user of the software, so their input is essential if you want a successful transition. One of the biggest risks to any implementation projects' success is not gaining buy-in prior to project start. Here are some challenges you may run into if you don't build that acceptance across the entire service team and keep their needs in the forefront:
One or two naysayers could sabotage the entire project.

These saboteurs may make it difficult to collect and clean up current data necessary to transfer to the new system.

They may think (and say) the software provider is incompetent because they don't understand the reason for using the software.

They may give up with the excuse, "it's too complicated" before the project and training is underway.

They may miss the deadlines in the project schedule and drag out the entire project timeline.
These challenges are real and likely stem from the fear of change, both to their current processes and to their job security. Negative attitudes and uninformed participants can ruin project's success and kill any forward momentum.

Focus on what's in it for them: more efficient data collection, skill building and growth opportunities. It's best practice to get your team involved in the beginning of the project and when process change decisions are being made.
Read More
Topics: ERP, Human Resources