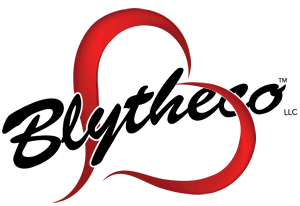 What are the odds of running into two people back to back who happen to be very passionate about their work and what they do? You'd probably say the odds are slim, simply because we've become used to most people hating the work they're employed to do.
Well, today is yours and our lucky day! We have the pleasure of spotlighting our second awesome client in a row whose team feels as though they don't just "go to work," they just happen to get paid to do what they love! This is exactly why we're doing #BlythecoLove; to spotlight some of the amazing people and companies we have the joy of working with. Joy is contagious… catch it!
WHO WE LOVE:
Sound Productions. Learn more about them at www.SoundPro.com.
WHAT MAKES THEM AWESOME:
Sound Productions is a major supplier of professional audio, lighting and video products, plus rental and production services in the southwest. Their major clients are houses of worship. Sound Productions is a great contributor to their professional community as they continually offer free workshops, clinics and trainings.
Read More
Topics: Fun Stuff